The Season of Singing… and 3 Free Spring Printables
Just a few weeks ago I posted about the cold ground of Winter, and here we are– with longer days and hints of Spring!


In celebration of this season of life and new beginnings, I wanted to give you a little gift. So here you are– three free Spring printables for you! If you fancy any of them, simply click below the image as indicated to download and print away. They are formatted to print easily on regular 8.5×11″ printer paper, perfect for framing, pinning to walls, tucking in a little corner of the house to add a touch of brightness… or whatever you dream up.

Sidenote: Don't worry, the little www.AmandaDykes.com you see below on the images won't appear on the printables themselves when you download them.


First, my favorite, because we have a God who can take a heart when all seems barren, and whisper a song of truth and strength into it, until one day…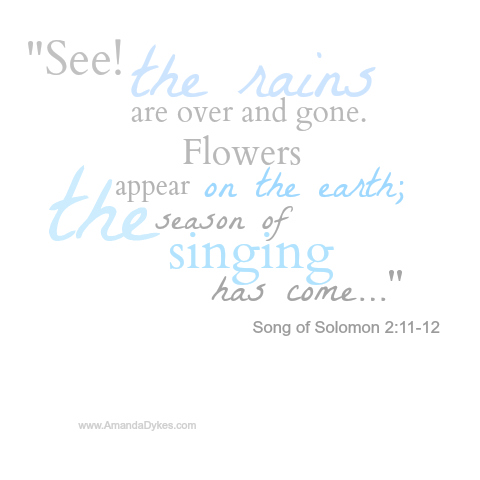 Click here to download.




Second, a quote I scribbled down during a reading of Jane Eyre some 8 years ago or so. Can't you just picture the flower beds and the glimpses of hope young Jane found in them during her cold, dark years at Lowood School?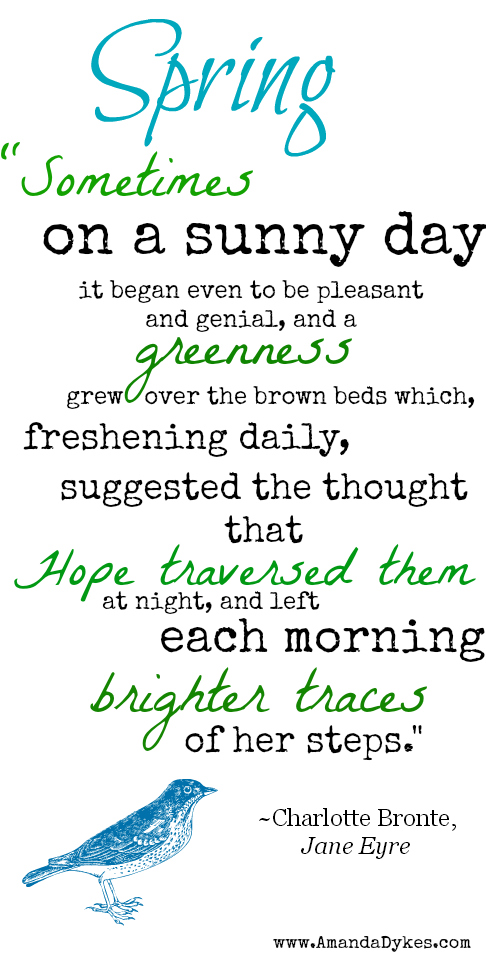 Click here to download.




And last, a little piece of whimsy from The Secret Garden

— and if I may say, this would be the perfect season to re-read (or read for the first time!) this childhood classic. I listened to it on CD last Spring in the car– what fun to re-join Mary and Colin and Dicken every time we hopped in the car!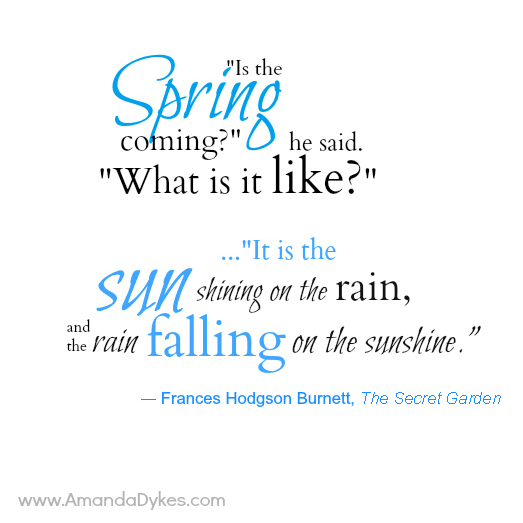 Click here to download.




Before you go…what is your favorite part about Spring?


And if you're new here, please allow me to welcome you properly over at my welcome page! I'm so glad you stopped by today.