Winter Soil, and How to Hear
Hard and cold the winter blows in around here.
It settles deep into our soil until the ground is hard, rock hard.
And something else happens, too. Sounds… they roll right over that frozen soil, travelling farther than they ever could during the summer months, when tall grass catches them and soft earth swallows them up.
In the winter, highways hum at fever pitch, voices tumble from afar, branches crack and groan… it can be a clamor, those snow-barren days.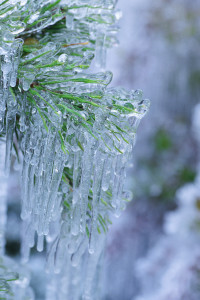 So how does one find the quiet? Ah, inside, cuddled up close to the fire. Right by the light.
You may have guessed, these soil-ponderings got me thinking the other day. We have winter-seasons in our lives, too. Times of barrenness, times when it's difficult to shake the chill. And somehow, in the frozen terrain of those seasons, a million other sounds and voices snatch at our attention. It's so easy to lose sight (er– sound?–) of that still, small voice. That gentle and strong one, telling us He'll never leave us. Sometimes it's our own voice drowning Him out—our questioning, hollering, or just plain bellowing. Or is that just me?
So where do we find Him? When the other sounds drown Him out and we wonder if we've been abandoned—what do we do?
We go where there's truth. We quiet those other sounds by drawing near to our God, being enveloped in His word. So simple, really. But so easy to forget, with all the clamor of life's cold seasons. But sitting at His feet, we begin to listen for our Shepherd's voice… and then we begin to hear again. Drawn near to Him, right by the light.
"My sheep listen to my voice; I know them, and they follow me." John 10:27
And what's more? He hears us, too. Just like He sees us.
"The eyes of the LORD are on the righteous, and his ears are attentive to their cry." Psalm 34:15
May your day be warm, right next to the light, and draped in His truth.
Before you go… can you share a time when you were surrounded by the noise of life? How did God's presence during that time carry you through?
Share
Tweet